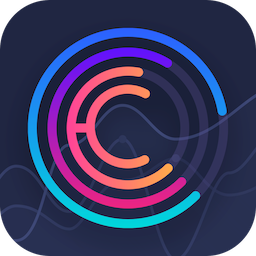 Assiduous readers of this blog might have noticed a significant drop in the number of articles last year. Couldn't I find any interesting subject? Was I getting lazy? Hell no!
Today I am pleased to release Clatters for iOS and iPadOS. Clatters is an app to easily monitor in one place your brand, product or any other keyword on your favorite social networks - Reddit, HackerNews and even comments on the iOS App Store.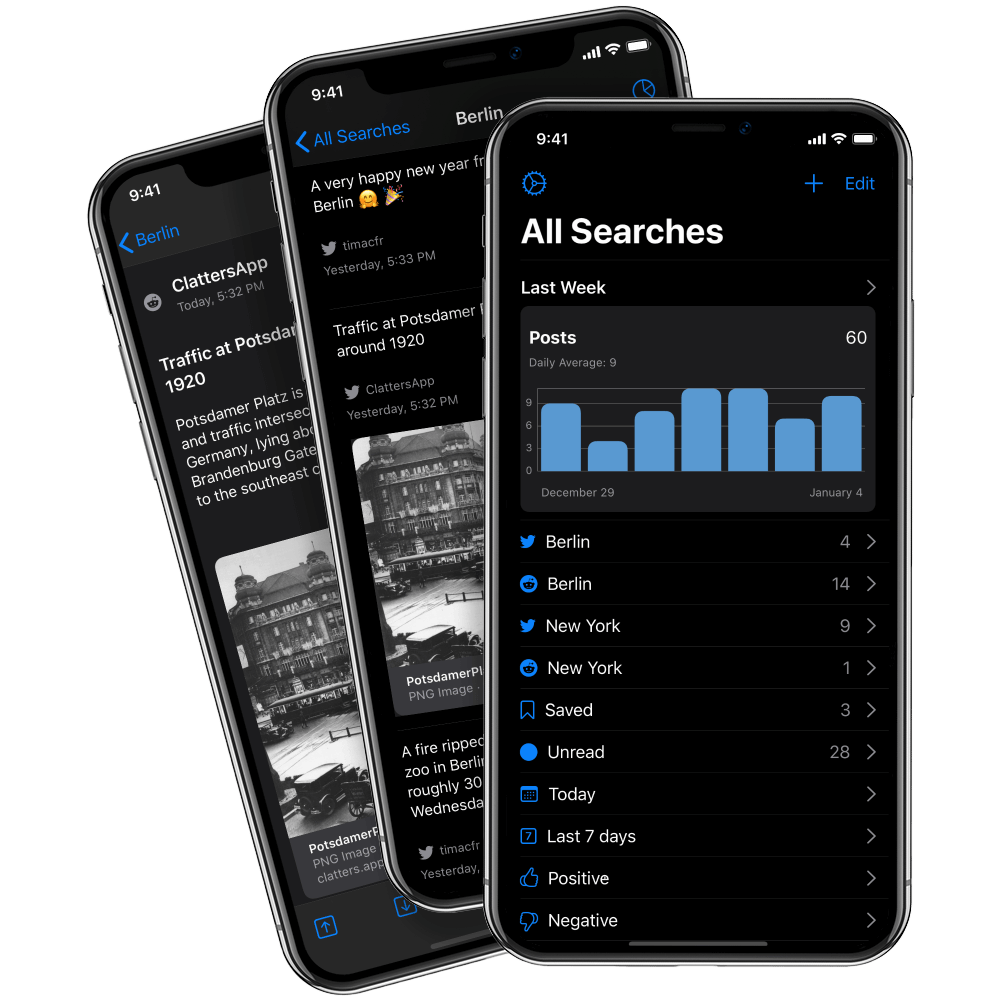 Elevator pitch
I created and updated multiple apps for my employers over the years. And with each app, I always encountered the same problems:
How to monitor the feedback on social networks?
How to efficiently help users on social media?
How to measure the user emotion for the app?
How to track the evolution of the sentiments over time?
How to improve the user satisfaction over time?
The rare existing solutions did not fit my needs or were complex solutions targeting only large companies. So I decided to tackle the problem myself and that's how Clatters was born.
Features
Clatters makes it easy to monitor in one place your brand name, product name or any other keyword on your favorite social networks - Reddit, HackerNews and even comments on the iOS App Store.
Thanks to the on-device sentiments analysis, get insights into the audience emotions.
Take quickly actions like retweet, like or reply with a predefined message.
Use smart searches to effortlessly find posts containing media attachments or posts with negative sentiments.
Pinpoint important posts for future access.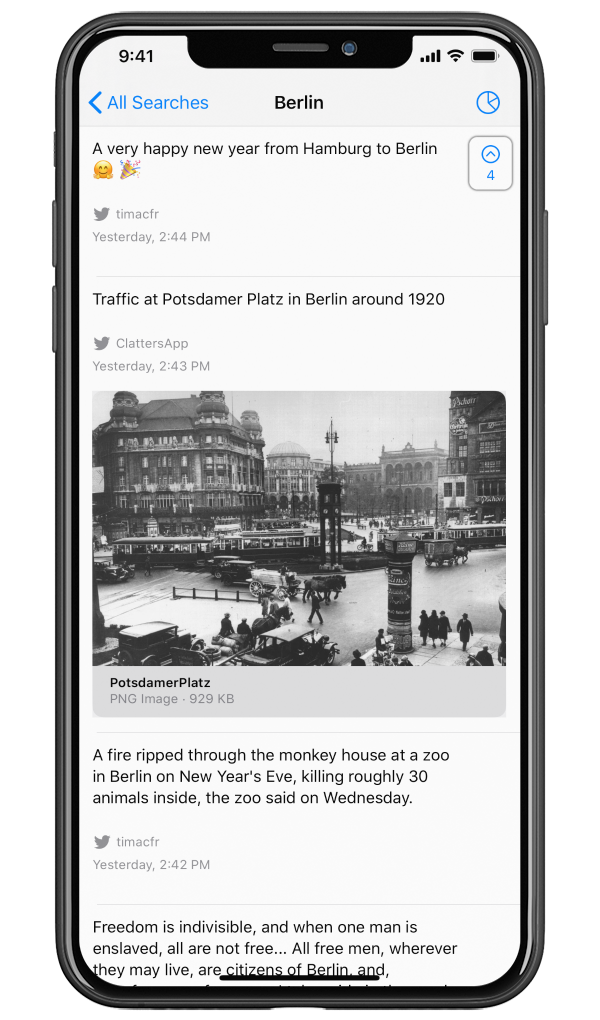 Crafted for iOS
Clatters is a universal app, optimized for both iPhone and iPad. It is packed with the latest iOS 13 technologies:
On-device natural language processing to detect sentiments and languages
Best-in-class accessibility support including Dynamic Type and VoiceOver
Dark Mode support
Rich previews for viewing images, GIFs or videos
Multiple windows on iPadOS
And much more: Swipe Gestures, 3D Touch, External Keyboard, Spotlight, Context menus, …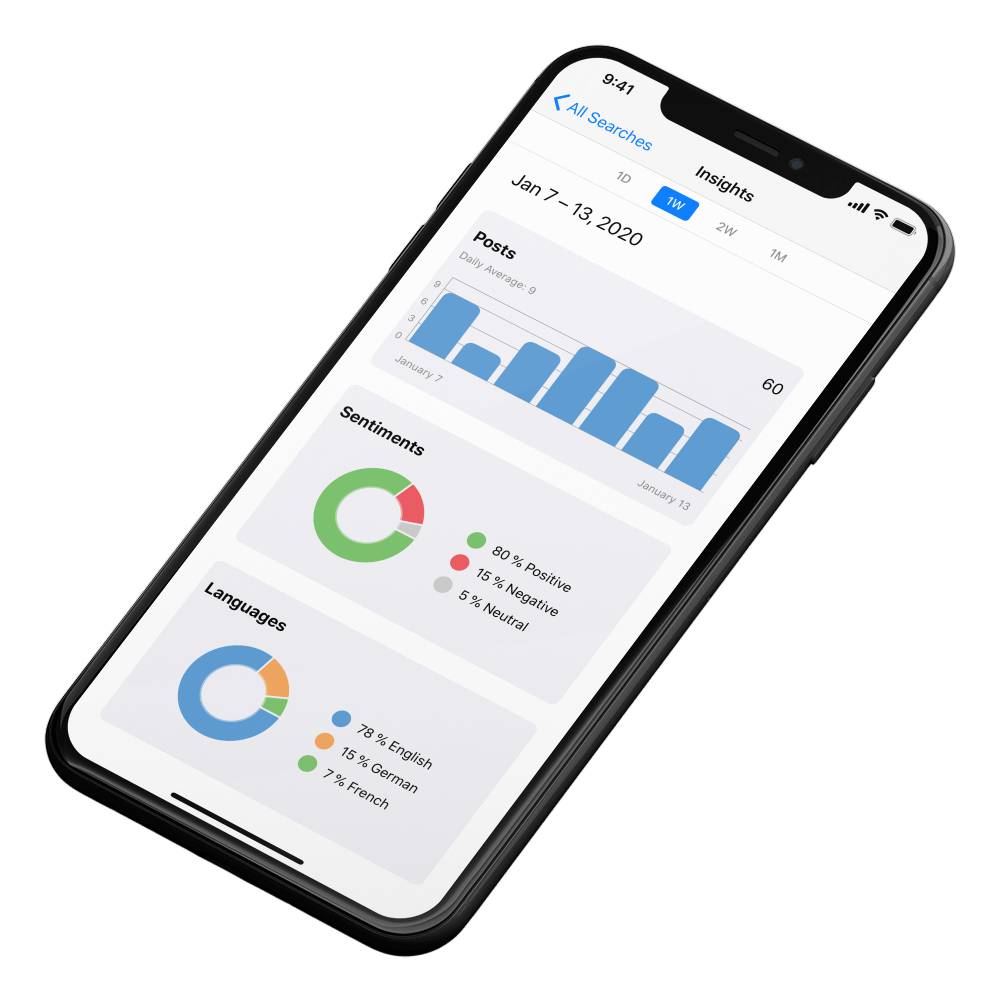 Wrap-up
With Clatters now live in the iOS App Store, I plan to write several articles on this blog about the technical challenges I encountered and maybe some non-technical aspects.
If you are interested in Clatters, here are some useful links:
Also feel free to reach me out on Mastodon @timac@mastodon.social if you have any questions or feedback.